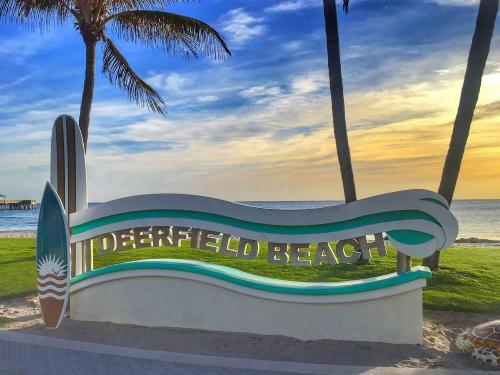 DEERFIELD BEACH
Location: 200 NE 21st Ave, Deerfield Beach, FL 33441-3801
Hours: 24 hours however, Lifeguards are present from 9:00 am until 5:00 pm 365 days a year.
Come visit our award winning "Blue Wave" beach. The City of Deerfield Beach has earned this award designation from the Clean Beach Council, based on specific criteria, which include excellence in water quality, beach conditions, safety services, public information and habitat conservation. The City of Deerfield Beach Ocean Rescue Division is certified by the United States Lifesaving Association and protects a one-mile stretch of beach. There are nine lifeguard towers that line the ocean. Surfing is permitted on the north side of the pier and south of tower #7. Sand volleyball courts and recreational areas are located on the north side of the pier. Dogs and alcoholic beverages are prohibited.
TO VIEW UNDERWATER CAM CLICK LINK
http://www.deerfield-beach.com/1474/Beach-Cameras
Located within walking distance to the Fishing Pier, Beach and Hotels. Multiple options for food choices and bars.
Our Property can help with any dish your interested in, we also have vouchers.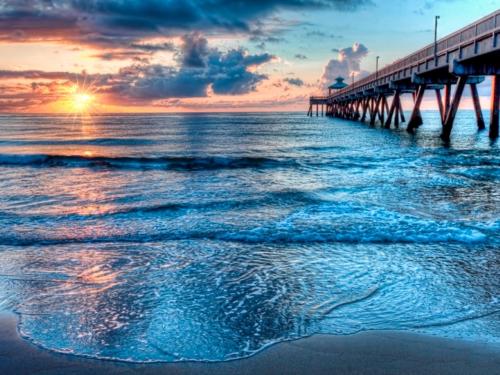 DEERFIELD INTERNATIONAL BEACH PIER
Location: 200 NE 21st Ave, Deerfield Beach, FL 33441-3801
Hours: 6 AM to 12 AM (midnight), Monday - Thursday, 6 AM on Friday to 12 AM (midnight) on Monday (Fri- Sat 24hrs)
The 976 foot Deerfield Beach International Fishing Pier is the crowning jewel on our beach, attracting thousands of visitors and fisherman annually. In addition to renting fishing rods, the pier concession stocks live, fresh and frozen bait, tackle, fishing accessories, ice and t-shirts.
PIER RATES
Sightseers $1
Fishing $4
Rod Rental $16, plus $25 refundable deposit
TO VIEW UNDERWATER CAM CLICK LINK
Family & Children's Attractions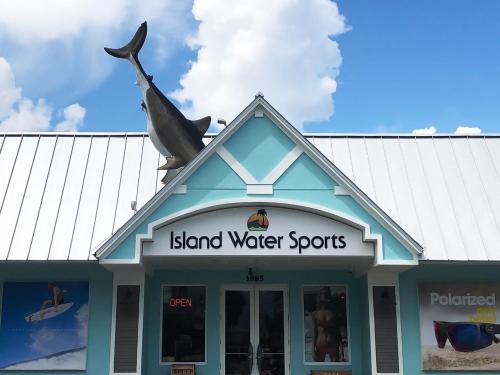 ISLAND WATER SPORTS
Location: 1985 NE 2nd St, Deerfield Beach, FL 33441-3702
Hours: Sun 10:00AM - 8:00PM, Mon - Fri 9:00AM - 9:00PM, Sat 6:30AM - 9:00PM
Admission Varies
Island Water Sports, your one stop surf and skate destination since 1978. Our Free Lesson Program is the longest running in the country teaching you how to surf, skim, or stand up paddle. We offer private and group lessons in surf, skim, skateboarding, and stand up paddle. Our Sunset Stand Up Paddle and Eco Tours are a popular attraction for locals and tourists alike.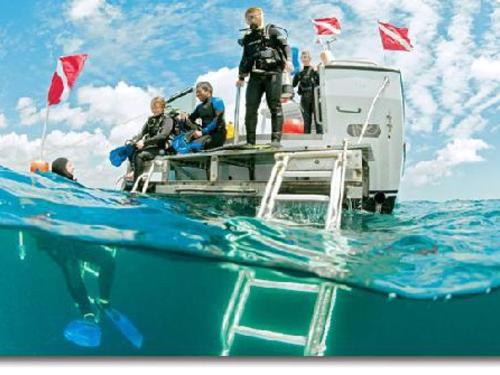 DIXIE DIVERS
At Dixie Divers our facility includes our own pool on premise and our own boat, Lady Go Diver, a 48' Marine Management boat powered by twin 871 Detroit diesel engines. We do snorkel trips both scuba and private! Sodas, water and snacks are provided on all trips. The bow is easy to access and offers a nice spot to enjoy the rides to and from the dive sites. These guys know all the good places to look for interesting things on the reefs and wrecks.
Location: 455 S Federal Hwy, Deerfield Beach, FL 33441-4151
BUTTERFLY WORLD
Walk through tropical, flowering gardens in six giant screened aviaries filled with twenty thousand LIVE exotic butterflies and the world's most amazing birds. Hand feed the small parrots in the Lorikeet Encounter! Botanical Gardens, Macaw Landing, Butterfly Museum, Live Bug Zoo, outdoor cafes, gift shop and garden center. This is the perfect adventure for the whole family! Gift Shop and Garden Center are open to the public.
Location: 1985 NE 2nd St, Deerfield Beach, FL 33441-3702
Hours: Sun 11:00AM - 5:00PM, Mon - Sat 9:00AM - 5:00PM
Admission Varies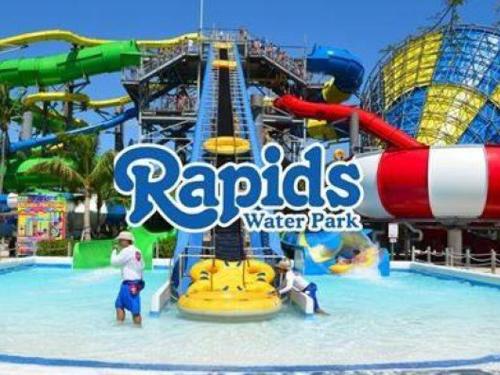 RAPIDS WATERPARK
Rapids Water Park is a water park in Riviera Beach, Florida, USA, that occupies 30 acres near I-95. The park includes 42 slides and attractions, including a wave pool, dual seven-story speed slides, and a quarter mile lazy river. There are also slides for children and toddlers.

Location: 6566 N Military Trl, 1620 Sw, West Palm Beach, FL 33407-1228
Hours: Seasonal activity, Closed From December though March
Admission Varies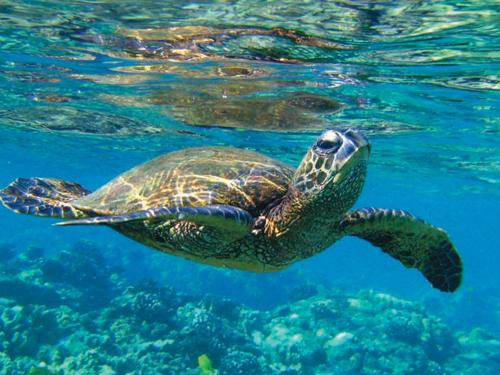 GUMBO LIMBO NATURE CENTER & AQUARIUM
Gumbo Limbo Nature Center is surrounded by a rare remnant of tropical hardwood hammock, located on a barrier island in Boca Raton. Walk the Ashley Trail and relax in the authentic Chiki overlooking the Intracoastal. A variety of native fish, sharks, and other marine animals reside in marine aquariums. Visit the Sea Turtle Rehabilitation Facility to learn about our sea turtle patients. Indoor displays feature wildlife indigenous to South Florida and a series of stained glass windows depicting the coastal island as it may have appeared in the 1500s
.
Location: 1801 N Ocean Blvd, Boca Raton, FL 33432-1946
Hours: Sun 12:00 PM - 4:00 PM, Mon - Sat 9:00 AM - 4:00 PM
Admission Varies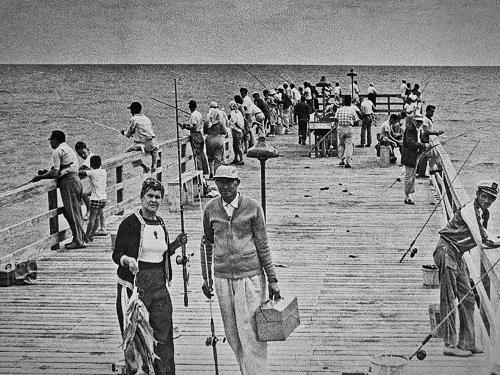 THE DEERFIELD BEACH HISTORICAL SOCIETY
The Deerfield Beach Historical Society, founded in 1973, inspires public awareness and appreciation of the diverse people, places, and events that contribute to Deerfield Beach's evolving history.

For more information visit:
http://www.deerfieldbeachhistoricalsociety.com/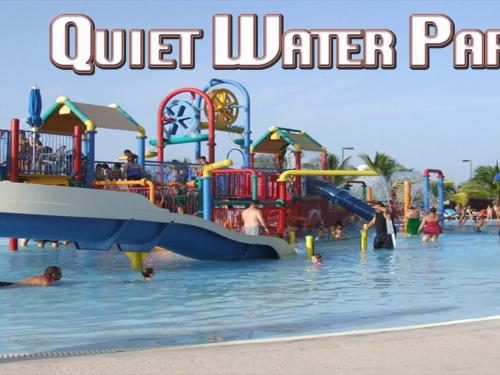 QUIET WATER PARK
Recreation. Preservation. Education. Facilities include water parks, campgrounds, a target range, a stadium, an observatory, mountain bike trails, an educational farm with stables, and a velodrome and other sports facilities.
The unique Rent-a-Tent/Tepee Campground to Ski Rixen USA cable water-skiing to seven miles of mountain bike trails, along with Splash Adventure water park and Woofing Waters Dog Park & Marina, both of which are open seasonally.

Location: 401 S Powerline Rd, Deerfield Beach, FL 33442-8182
Hours: 8:00AM to 6:00PM
Shopping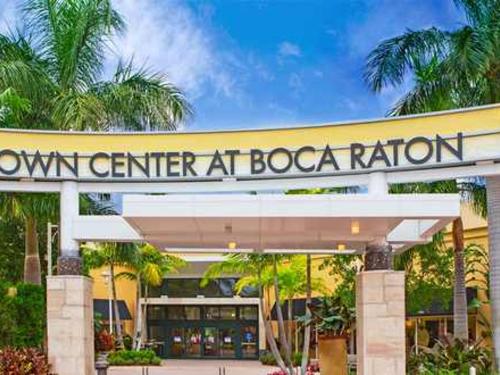 TOWN CENTER AT BOCA RATON
Town Center at Boca Raton features an outstanding mix of 220 stores, upscale and elite specialty shops along with your favorite Mall stores in an indoor environment.
Location: 6000 Glades Rd, Boca Raton, FL 33431-7208
Hours: Sun 12:00AM - 6:00PM, Mon - Sat 10:00AM - 9:00PM
SEMINOLE CASINO COCONUT CREEK
Seminole Casino Coconut Creek offers the market's most fully integrated, energized, stylish and upscale local's casino experience featuring 2,000 Las Vegas-style slots and over 70 live table games such as blackjack, baccarat and poker. Seminole Casino Coconut Creek is open 24/7, 365 days a year.
Location: 5550 NW 40th St, Coconut Creek, FL 33073
Hours: Open 24 Hours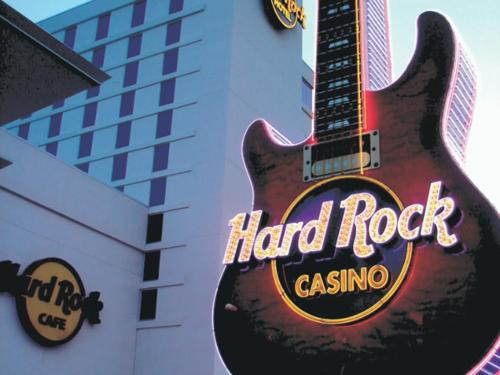 SEMINOLE HARD ROCK HOLLYWOOD CASINO
Share 21 Experience the thrill of 24/7 gaming action at Seminole Hard Rock Casino in Hollywood, Florida, South Florida's largest casino. Play high-energy slots and tables games at our 140,000 square foot casino situated in the heart of it all. Signature Hard Rock music memorabilia lining the casino walls and sound of classic and modern music videos will infuse a high energy vibe perfect for getting lucky.
Location: 1 Seminole Way, Hollywood, FL 33314-6407
Hours: Open 24 hours
RESTAURANTS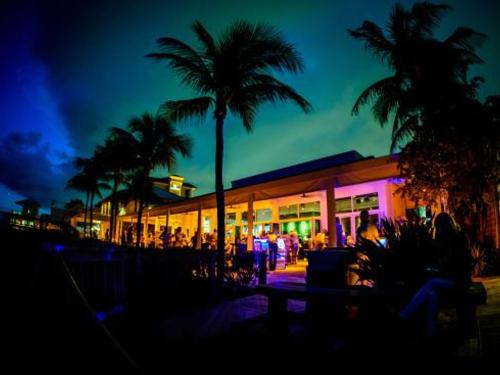 OCEANS 234
Bustling bistro joining innovative takes on classic seafood dishes with sunset views & sea breezes.
Location:
234 N Ocean Dr, Deerfield Beach, FL 33441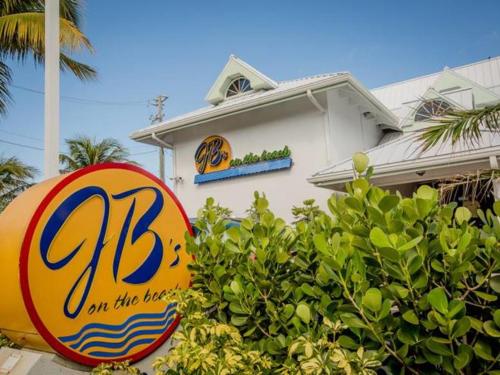 JB'S ON THE BEACH
Vibrant restaurant joining ocean views, a seafood-focused menu & frequent live entertainment.
Location: 300 NE 21st Ave, Deerfield Beach, FL 33441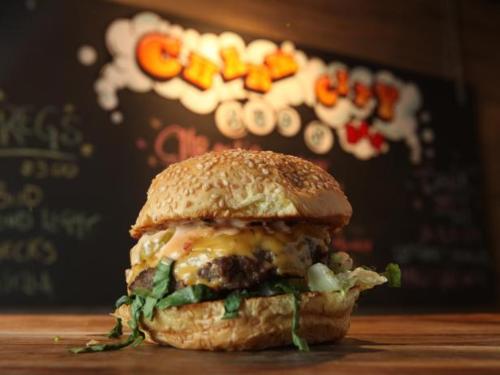 CHARM CITY BURGER
Burgers, French fries & microbrews stand out at this fast-and-very-casual compact spot.

Location: 1136 E Hillsboro Blvd, Deerfield Beach, FL 33441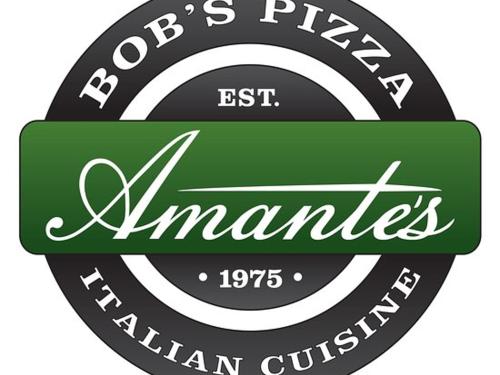 BOB'S PIZZA || AMANTE'S ITALIAN CUISINE
Since 1975, a vibrant eatery near the beach for informal Italian cuisine & custom martinis.
Location: 2068 NE 2nd St, Deerfield Beach, FL 33441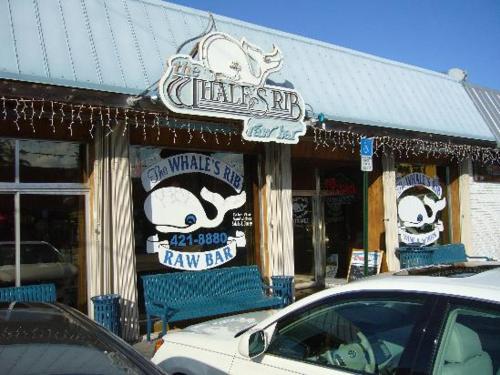 THE WHALES RIB
Seafood & "whale" fries are hot items at this bustling beach cafe/bar with old-time Florida flavor.
Location: 2031 NE 2nd St, Deerfield Beach, FL 33441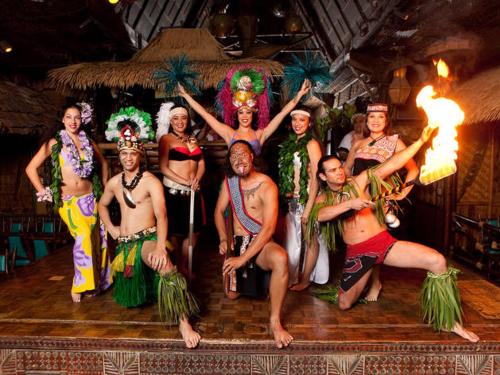 MAI-KAI RESTAURANT AND POLYNESIAN SHOW
Festive local landmark serving up Chinese fare, tropical drinks & a Polynesian floor show.
Location: 3599 N Federal Hwy, Fort Lauderdale, FL 33308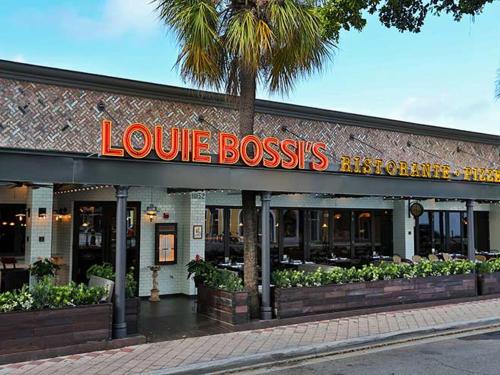 LOUIE BOSSI'S RESTAURANT AND BAR
High-energy Italian eatery. Everything on the menu is made from scratch using only the freshest ingredients. Chef Louie Bossi serves delicious house made pastas, wood burning Neapolitan pizzas, home cooked Sicilian comfort food and of course, Chef Louie's famous house cured salumi.
Location: 100 E Palmetto Park Rd, Boca Raton, FL 33432